KECLOUD™ Proudly Rainforest Alliance Certified
As we step towards 100% traceability with our teas in 2022, many of our teas are also rainforest alliance certified. Our mission is to sustain the land and its people while providing premium tea by following the standards for Rainforest Alliance certification. KECLOUD™  wants to contribute to a better world for people and nature. That is why we work with the Rainforest Alliance. We are proud to be accredited by the Rainforest Alliance!
The Rainforest Alliance is an international non-profit organization working at the intersection of business, agriculture and forests. They aim to create a better future for people and nature by making responsible business the new normal. We are building an alliance to protect forests, improve the livelihoods of farmers and forest communities, promote their human rights, and help them mitigate and adapt to the climate crisis.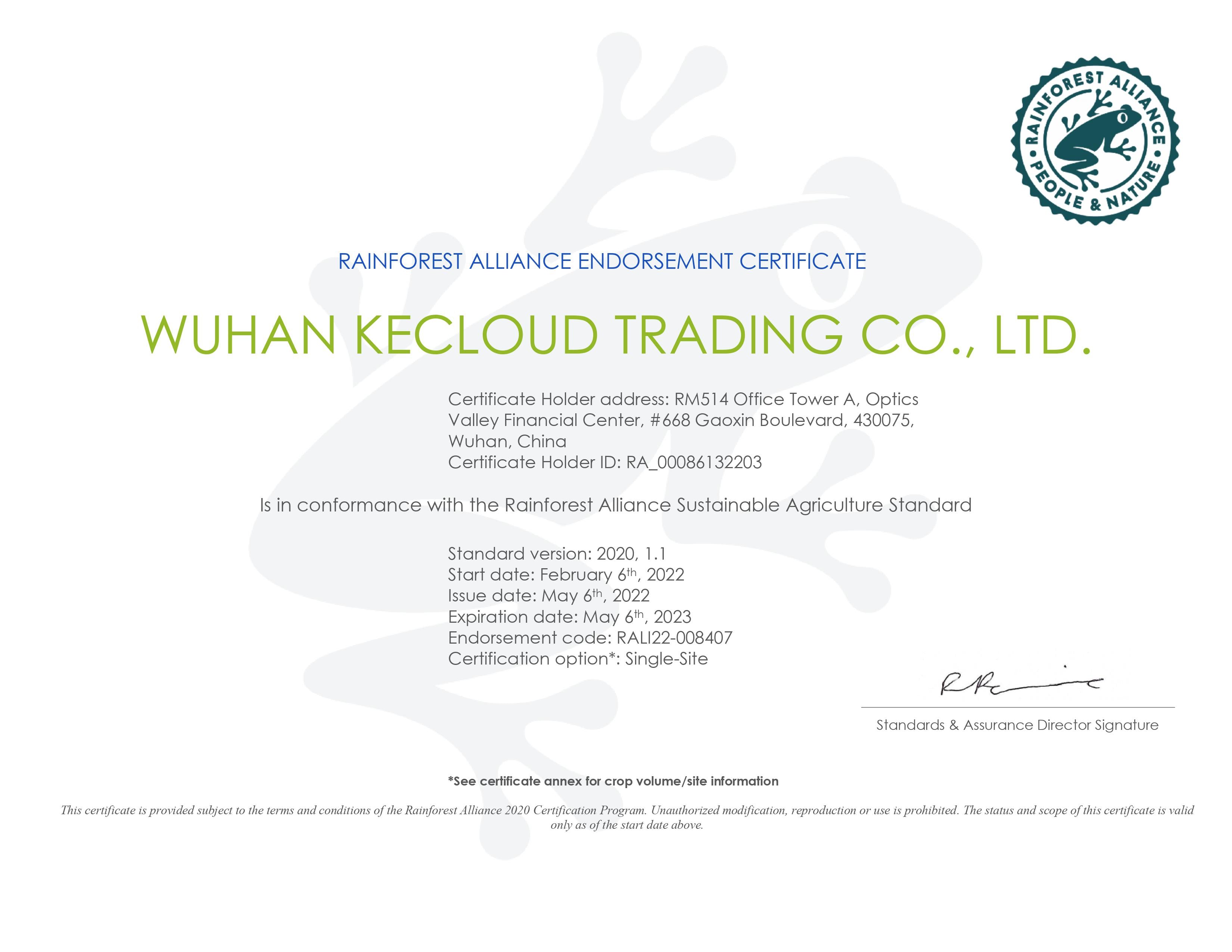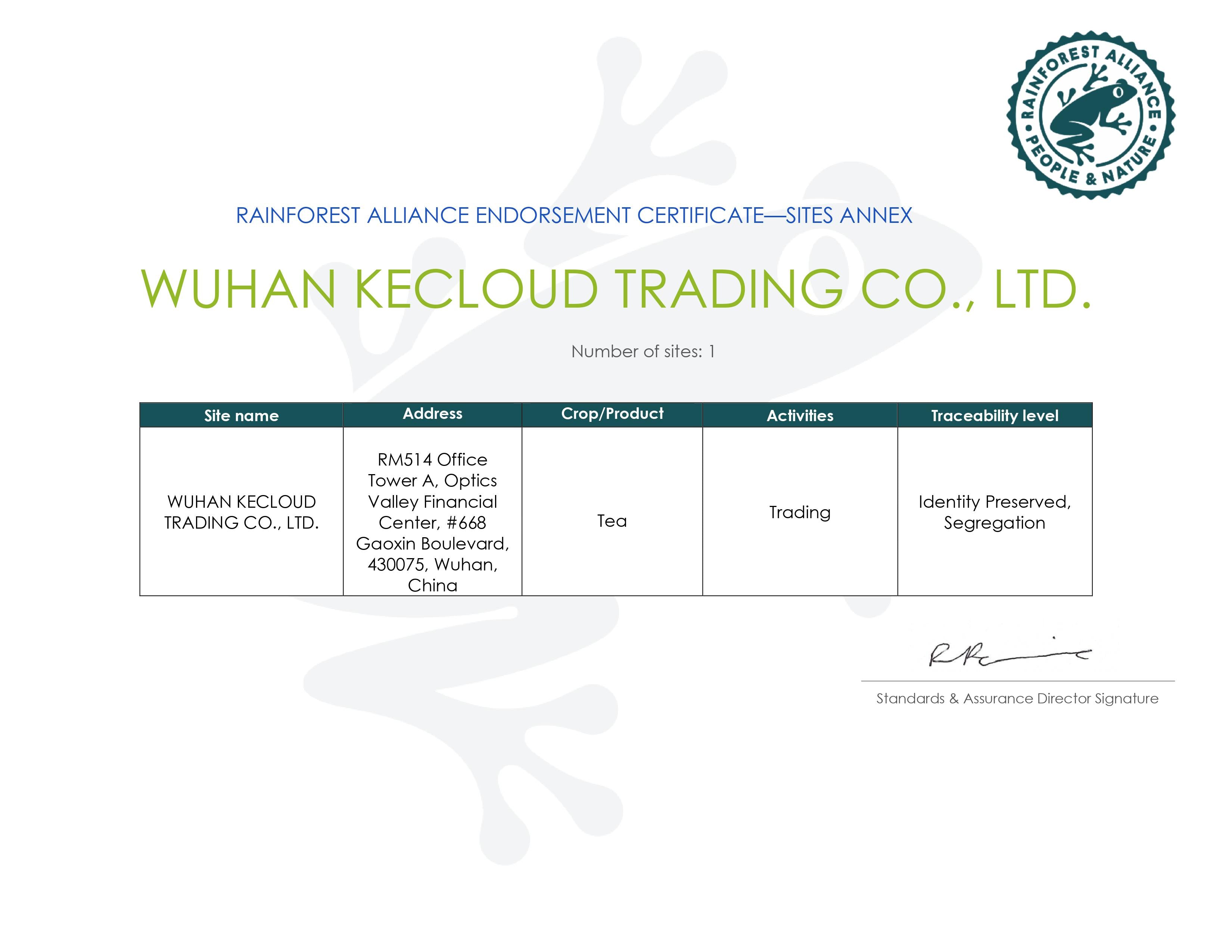 What does it mean for consumers?
So what does it mean to look for and purchase products like KECLOUD's organic teas that feature the Rainforest Alliance Certified seal? By choosing products with the Rainforest Alliance Certified seal, you will be helping to support the rights and well-being of farm workers, the conservation of natural resources and the protection of wildlife and the environment. Some of the things you'll be supporting include:

The protection of wildlife and other valuable habitats in and around farms.
Ensure that water is not only being conserved but water quality is monitored, wastewater is treated and farmers avoid contaminating springs and rivers on and near their properties.
A commitment to worker well-being, including fair and regulated work hours, voluntary and compensated overtime, and health and safety training.
Protection of children of farm workers, who benefit from access to education, decent housing and health care.